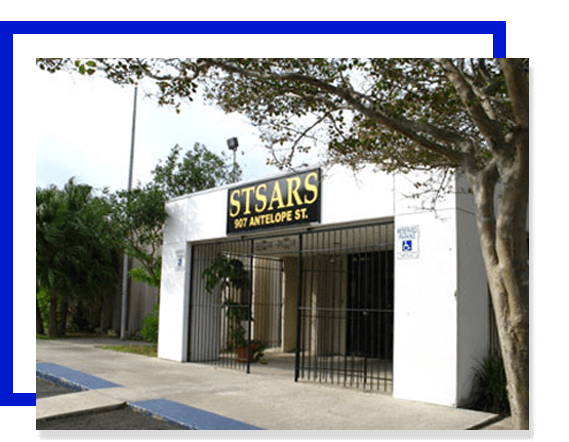 South Texas Substance Abuse Recovery Services, Inc., d.b.a. STSARS is a non-profit substance abuse treatment facility located in Corpus Christi, Texas. STSARS was originally founded in 1969 to provide outpatient services to those who wanted to recover from opiate addiction. Since then, STSARS has developed a wide range of programs to meet the changing needs of clients. Services are free to clients who cannot afford to pay for treatment.










Our mission is to deliver high quality services to individuals and family members whose health and well-being has been impacted by the use of alcohol and other drugs.
We will serve clients in an environment of privacy and safety, will demonstrate respect for the needs of all clients, and will promote the highest possible standards of professionalism.
STSARS is committed to delivering effective client services, to advocating for quality in the treatment of substance abuse and related health problems, and to educating the community about resources for treatment and ongoing recovery of alcohol and other drug use and abuse.